Social Media
The official accounts of Webkinz!
Play Webkinz!
Are you ready to play? Click the button below!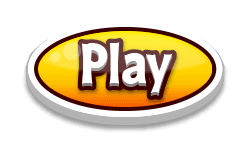 Come In And Play
Welcome to the Webkinz Wiki! This wiki documents and discusses topics relating to Webkinz, including Webkinz World, spin-off games, merchandise, plush and virtual pets, and more!
Anyone may edit and contribute to the wiki, which currently has 4,374 articles.
To get started, please read our Rules.
Please Note: We are not part of or affiliated with the Ganz corporation. We are unable to provide technical support for your account in Webkinz World. For any and all questions, concerns, problems or support requests unrelated to this Wiki specifically, please contact Ganz. Thank you.
Wiki Updatez
Hello everyone! I've decided to review and revive the projects that the previous admins of the Webkinz Wiki implemented. The projects and their guidelines can be found on Webkinz Wiki:Projects Revival. You can also find the page under the "Community" tab in the top navigation bar.
These projects are more like initiatives, or goals, so anyone may help out and assist in completing them if they'd like.
Thank you!
Whiteheart7 (talk) 01:53, 21 July 2021 (UTC)
About
Webkinz is a line of stuffed toys, each with a secret code that allows the player to adopt them as a pet through the online counterpart "Webkinz World". The player can play with their pet, take care of them, complete daily activities, and explore all of Webkinz World. It was launched in 2005 by the company Ganz.

Newz
Featured Article

TBA

Browse










Spin-Off/Related Games




How To Help

Here's ways to help expand and improve the Webkinz Wiki!

Whiteheart7 (talk) 01:53, 21 July 2021 (UTC)

Websites