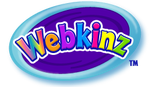 Welcome to Webkinz Wiki, a wiki about Webkinz World, that anyone can edit, having 3,260 articles.
News
Hello everyone!
We have a new bureaucrat: Clubchloe1! Please direct any questions about the wiki or concerns to her.
Thank you for reading!
Please Note: We are not part of or affiliated with the Ganz corporation. We are unable to provide technical support for your account in Webkinz World. For any and all questions, concerns, problems or support requests unrelated to this Wiki specifically, please contact Ganz. Thank you.
The Pig is a type of Webkinz pet that is used very often by Ganz. The Pig wasn't Pet of the Month before. The Pig isn't retired but has a Lil'Kinz. The Pig's special food is a Mud Burger and special item is the Fortune Telling Pig that will (read more...)

Please add a bit more about the Pig and stubs that are under 250 bytes (short pages).

The best articles!

Check out some of our best articles here in Webkinz Wiki:

How YOU can help!

And most of all, tell your friends.

Webkinz Wiki and Webkinz World

Pet of the Month – A pet is chosen each month to get special prizes and more!
Ganz eStore – Want to buy wicked exclusive pets and items, go to the site and buy them all!