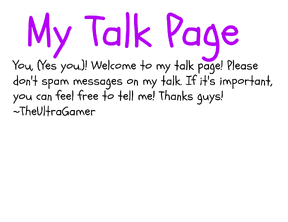 Welcome
Hi, welcome to Webkinz Wiki! Thanks for your edit to the Goober's Lab page. If you need help, read through our help pages or contact a local admin. If there are no active admins here, stop by Community Central and check out our forums.
Looking for live help? Then join us for an upcoming webinar to chat with staff and other Wikia editors. You can also check our Staff blog to keep up-to-date with the latest news and events around Wikia. Lastly, check out the Wikia Video Library, where you can find premium licensed videos to add to the wiki.
All of these links are a great way to start exploring Wikia.
Happy editing, Rappy 4187
(help forum | blog) 22:32, May 19, 2015 (UTC)
Adoption
Hi Tiddles! I submited my adoption form! Hopefully they accept it!
Bunnylove14 (talk) 19:56, May 25, 2015 (UTC) 
Of course they will! You're our #1 editor! TheUltraGamer Talk 3px 20:10, May 25, 2015 (UTC)
Thanks Tiddles! :) Bunnylove14 (talk) 20:39, May 25, 2015 (UTC)
Np TheUltraGamer Talk 3px 20:42, May 25, 2015 (UTC)
Vote for Suvivor
Hi- can you post your vote for who you want to eliminate on survivor? I will tell you when I see it and then you can delete it Bunnylove14 (talk) 11:59, June 5, 2015 (UTC)
Community content is available under
CC-BY-SA
unless otherwise noted.