Recipe
Great job doing the recipe pages! I just want to tell you that you should make a new line (2) after putting an image on and add in the recipe maker in the sentence. Ex: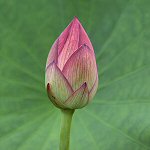 Bread, Eggs and Ice Cream in the blender make the Webkinz Mania recipe.
Thank you very much and don't forget to and sentences with periods. Feel free to create a user page for yourself. Webkinz Mania 20:49, 22 February 2009 (UTC)
Just add Category:Recipes without the : on recipe pages. It will show up. Webkinz Mania 21:45, 22 February 2009 (UTC)
Please stop putting foods in lowercases since it won't be a page. Webkinz Mania 00:38, 2 March 2009 (UTC)
Welcome!
Community content is available under
CC-BY-SA
unless otherwise noted.