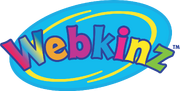 Webkinz are plush pets made by Ganz. They can be broken down into categories:
Regular Pets
Lil'Kinz
Signature
Signature Endangered
Small Signature
Virtual
Under the Pets category, you will find links to the years 2005-2020. On those pages there will be a list of pets released that year.
A list of pet, pictures, and pet info is located in this page. Some pets have been featured as Pet of the Month, or Caring Valley Pets. There is also a list of Retired and Seasonal pets. These lists can be found below.
Signature
A list of Signatures can be found here.
Signature Endangered
More information on Signature Endangered pets can be found here.
Small Signature
More information on Small Signature pets can be found here.
Retired
More information on Retired pets can be found here.
Seasonal
These pets are usually only in stores during a specific season or holiday.
Love Puppy, Sherbert Bunny, Black Cat, Reindeer, Love Frog, Duck, Bat, Snowman, Love Monkey, Cotton Candy Bunny, Lamb, Clover Puppy, & Clover Cat.
More information on Pets of the Month can be found here.
Caring Valley
Panda, Poodle, Persian Cat, Black and White Cat, Brown Dog, Pinto, ane Pink Poodle.
Community content is available under
CC-BY-SA
unless otherwise noted.